The long awaited announcement came the morning of February 16th, 2021 that the Lincoln Highway Heritage Byway has been given the designation of a National Scenic Byway!
This was a long-awaited award and work towards it began in 2016 when working on the Corridor Management Plan (CMP)and talked about even prior to that.
The Lincoln Highway, although the first improved transcontinental road in the nation, is a fairly newer byway in Iowa. The Department of Transportation's Scenic Byway program is over 20 years old. The Lincoln Highway was nominated by the Iowa Lincoln Highway Association and brought into the fold as a state byway in 2006 (making it 15 years in 2021).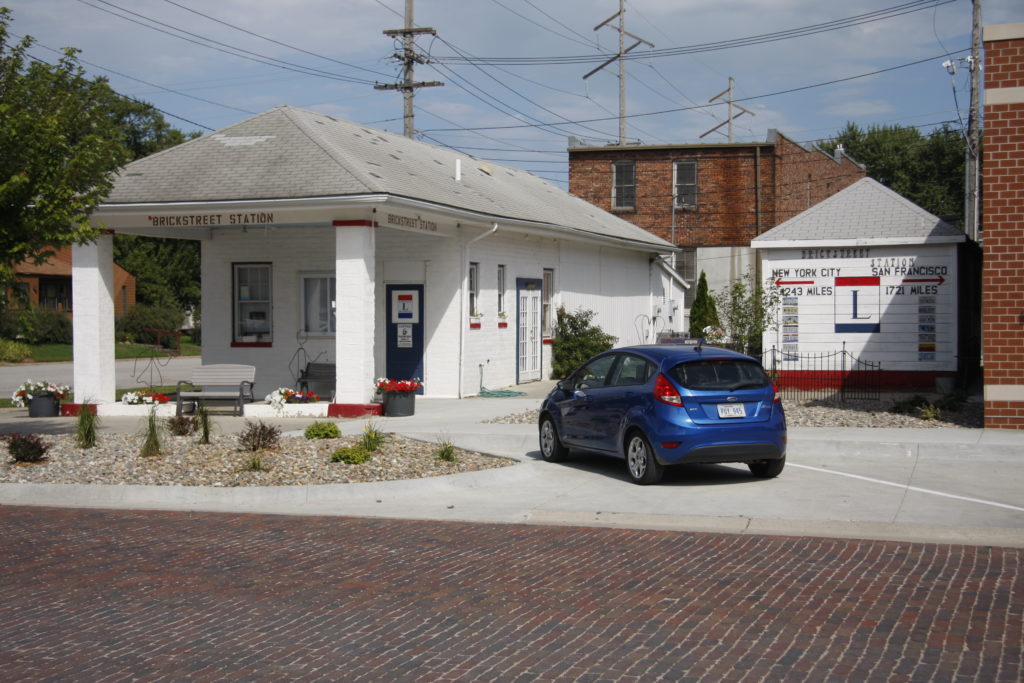 A byway is made up of 6 intrinsic qualities: archaeological, cultural, historic, natural, recreational, and scenic. The Lincoln Highway Heritage Byway's main quality is historic and we focus on that aspect in many of our programs and marketing materials. To be a National Scenic Byway one of these qualities needs to be of high value and the route has to already be recognized as a state byway through their DOT.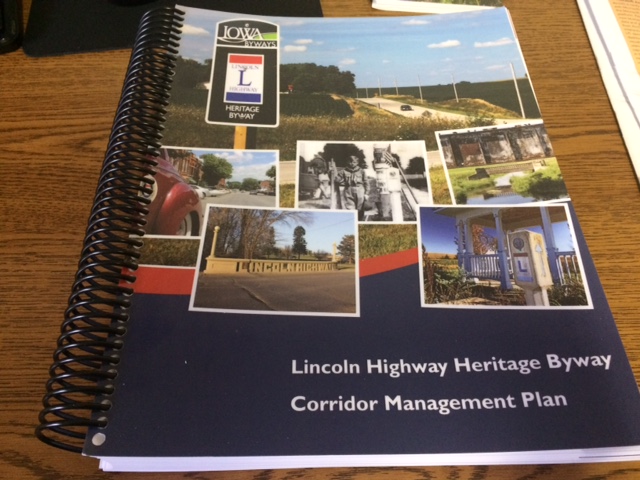 As part of Prairie Rivers of Iowa's agreement with the Iowa DOT to manage this byway, we created a CMP using criteria set out by the Federal Highway Administration (FHWA). We held community meetings and visited with residents, government officials (local, county, and state) and other organizations to see what amenities existed in each of the intrinsic qualities. Our plan gathered ideas and feelings of the 13 counties and 43 communities our byway ties together as we prepared our to-do lists of projects. One of the topics, and identified as a state-wide project, was for the Lincoln Highway Heritage Byway to apply to be a National Scenic Byway.
There was only one small problem. The National Scenic Byway program was sitting on FHWA's shelf. It was still a program, but was not active and not being funded. It wasn't revived until 2020 when the program welcomed new designations (no funding included). The stars had aligned for us- the Scenic Byway program was revived and taking applications, we had a completed our CMP, we also had an Interpretive Master Plan, and we had overwhelming support of our communities to make this application. See https://www.prrcd.org/lincoln-highway-corridor-management-plan/for the full CMP.
Once the work began in earnest on the multi-page application, we needed to identify 8 important locations that supported our chosen "Historic" quality. It was difficult to narrow the choices down to just 8 and even them out across Iowa to show an accurate impression of the Lincoln Highway route in Iowa.
The locations chosen were:
The Sawmill Museum, Clinton
Youngville Cafe, rural Benton County
Preston's Station Historic District, Belle Plaine
Lincoln Highway Bridge, Tama
Reed-Niland Corner, Colo
Carroll Railroad Depot, Carroll
Brick Street, Woodbine
Harrison County Historical Village and Welcome Center, Missouri Valley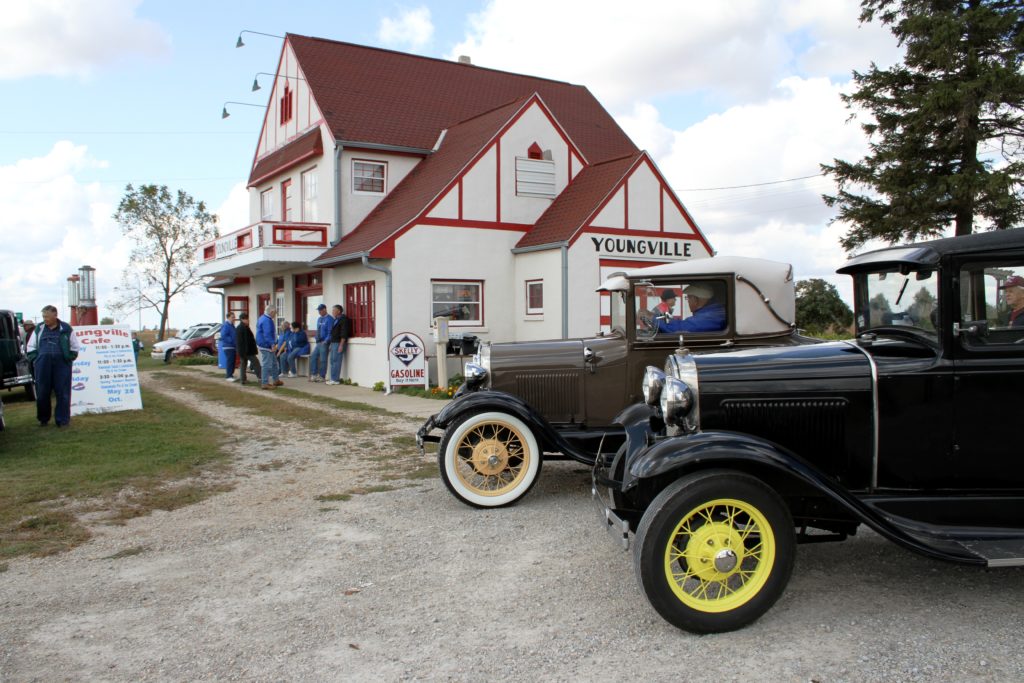 Also included in the application was a route map and a turn-by-turn description of the 460+ mile Iowa Byway route, traveler information about nearby airports and interstates/highways, restroom availability, brochures and marketing materials that are available, etc. It was a very intensive application and took a team to write it and to create the map.
Our application was reviewed and submitted in June 2020 by the Iowa DOT and then the waiting began. FHWA said in late summer 2020 that they had made their recommendations to the Office of Administration and Office of Transportation for them to review and approve the list. Approval finally happened on January 19, 2021 but the announcement not made until February 16th.
We are so excited to embark on this new journey as a National Scenic Byway and the exposure we will receive now on a national level. Even during a pandemic, we have been delighted to see visitors check-in to locations in our new passport program with Travel Iowa. This program rolled out in January 2020 and will run for a year. All eight of the above locations are, or will be, a part of this passport program. It's another way we encourage people to travel and learn more about this historic road.
We'll see you on the Byway – now a NATIONAL Scenic Byway!